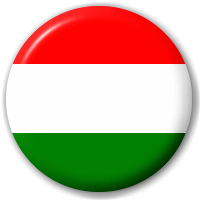 Scientific Association for Spatial Development (SASD) was founded in March 2005 by experts and leaders of acknowledged Hungarian companies being active in the field of regional development. Goals: participation in domestic and international innovative projects that promote the regional development and international cooperation. So far, we have contributed to rural development, regional development complex for the Danube and the European macro-regional strategic planning and future needs of the water sector.
The members are natural persons: the regional economy, tourism, future research, transport, logistics and environmental protection experts, scientific-grade teachers.
I. Aims and Objectives of SASD:
following the latest achievements of regional science and paying continuous attention to utilize them in practice;
serving the interests of the Hungarian regional development sphere and representing it on both domestic and international levels, and cultivating related international relationships;
creating and maintaining cohesion between experts and organizations engaged in regional development, rural development, urban development and regional project management and also expanding their professional knowledge and providing them with relevant up to date information;
carrying out economic activities like research, development, planning, investment, monitoring, expertise, consultation, education and evaluation;
supporting talentive exploration, representing its members vocationally, defending their interests as association;
cultivating science and craft history, keeping traditions;
formulating the Professional Ethics' expectations and requirements, representing and enforcing them as well.
The main activity of the association
The monitoring of regional science and practical application of the results
Care of International Relations
Promoting EU integration
Scientific research
Organising conferences and workshops
Education, training
Collaboration of the professionals and associations dealing with the Hungarian regional development
Building partnerships with domestic and cross-border regional development actors.
SASD participates in the following public service activities:
scientific activities, research,
training and education, development of abilities, knowledge distribution,
cultural activities,
protection of cultural heritage,
nature conservation, animal protection,
activities related to domestic national and ethnic minorities and transborder Hungarian communities,
fostering of the euroatlantic integration,
advancing qualification and employment of the labour market's disadvantageous classes and related services.
Other activities:
elaborating propositions for higher planning levels related to vocational, scientific and economic issues, and active participation in professional discussions about higher level concepts and strategies;
evaluating  existing and planned acts related to our specialty;
providing intellectual products arising from the activities of the Association or its members and serve their legal protection;
organization of scientific and vocational conferences, consultations;
editing, issuing, diffusing and collecting professional journals and publications;
representating the members interests in various organizations and chambers, and cooperating with them in concrete programs;
founding and adjudicating awards and scholarships;
supporting foundations and establishment to help reach our goals;
dealing with business activities which serves the public without endangering them.
participating in existing enterprises, firms and establishing new ones.
II. Leadership
Chairman
Dr. Lajos Veres
Professor emeritus, University of Dunaújváros
Board
Dr. László Gulyás
Associate professor at University of Szeged
Dr. habil. Géza Szabó
Associate professor at University of Pécs
Dr. Attila Korompai
Associate professor at Corvinus University,Bp.
Dr. Ferenc Szávai
Professor, economist, rector of University of Kaposvár
Gabriella Tisza
Adviser
Dr. Róbert Czimbalmos
Deputy director, University of Debrecen, Karcag Research Institute
Members of the Supervisory Board:
Mónika Hartl, Chairman of Marketing Committee, National Association of Hungarian Wine Orders
József Káposzta Ph.D, dean of Institute of Economic Sciences, Szent István University
József Kóródi Ph.D, economist, Ph.D of MTA
Members of the Ethics Committee:
László Herald,  chartered architect, Executive Director, Radiáns Ltd.
István Vadász Ph.D, Csc, Geography PhD, museologist, Kiss Pal Museum, Tiszafüred
György Misur, diplomat, retired Italian-Hungarian Embassy
III. Members
In May 2015 SASD pools around 60 members. Among them many of the most recognised and experienced actors concerning territorial development and environmental management in Hungary. However this number is still not final as new members join SASD each month.
IV. Partnership
SASD maintains contact with the following national professional organizations in Hungary:
Hungarian Logistic Association,
National Federation of Environmental Suppliers and Manufacturers,
Federation of Technical and Scientific Societies,
Cooperation Forum of Danube Region Cities,
Association of Lower Danube Municipalities for Cooperation.
International relationship:
Operating in one of the countries that have joined the European Union in 2004, SASD is familiar with the specific problems affecting new member states.
Through our members and member organizations we have widespread relationships with organizations and institutions from both other new member states (Slovakia, Poland, Czech Republic, Romania, Bulgaria,) and candidate countries (Serbia, Moldova, Ukraine) deriving from our geographic location in the border areas of the European Union.
SASD maintains contacts with organizations from the EU15 countries as well including Italy, Austria, Spain, Germany and Greece.
Task of SASD: 
To coordinate the sectorial strategies for the 4 areas.
To work out homogenous strategy
The strategy is prepared by discussed indicators
To work out strategy for regions that concern Hungary with the support: of Pest county for Mosonmagyaróvár-Pozsony, Győr-Dunaszerdahely, Tatabánya-Érsekújvár, Danube Bend, Budapest and region, Székesfehérvár-Dunaújváros–Kecskemét és Pécs-Osie fork
Coordination of work in Hungary.
Adress: HU, 2500 Esztergom, Kis-Duna sétány 24.
info@tfte.eu